"Health and Self-Improvement eBooks Combo" consists of 

5 Reports

with master resell rights covers the niches which are in hot demand today.
Here are the 5 Health and Self-Improvement Reports you will be getting:
1) Simple Tips for Joint Pain Relief
Introduction: Any arthritis sufferer will tell you that joint pain is no joke. Swollen, painful joints can hamper every aspect of day to day living and movement can be substantially reduced as well as being painful. Irrespective of the initial cause – be it through either of the more commonly known types of arthritis such as Osteoarthritis or Rheumatoid arthritis, joint pain can get steadily worse if left unchecked and there are certain things that can be done to ease the affliction. Check out the report for the 10 simple tips to stop the joint pain.
2) Economical Home Remedies for Acne
Introduction: Acne is a noticeable disease and it affects your face, neck, shoulders, chest and back. Skin specialists confirm that ¾ of those within the 11-30 years age group will get acne at some time. But note that acne can affect people of all ages and indeed, races, it's certainly not restricted to those within their teenage years. Men and women can contract this disease but young males seem to suffer from acne for longer periods, possibly because of testosterone levels.
This report contains a list of well-known and some lesser known remedies that are easy to make at home and which may offer a solution or assistance for those who are suffering with this skin complaint.
3) How to Cope With Asthma
Introduction: If you suffer with asthma, you will no doubt be familiar with the uncomfortable sensations as your bronchial tubes begin to narrow and your muscles around them start to tighten. A sticky mucus known as phlegm begins to produce and increase within your bronchial tubes and you begin to wheeze, cough and struggle to breathe.
This report takes a look at the triggers responsible for causing asthma attacks, how to identify your own triggers and to adapt your life accordingly and how to improve your lungs with gentle breathing techniques.
4) How to Transform Your Life
Introduction: It's easy to stay stuck in the same old rut longing for more and yet wondering just why life sometimes kicks you in the teeth and passes you by. Maybe you see people achieving their dreams and living the perfect lifestyle for them and you witness others who are lucky in love and in life generally. Ever wondered why not you?
If you want to change your life forever, follow these simple tips for goal setting, increase your sense of self-belief and inner well-being and see just how easy it can be to achieve all of your goals and to reach your true destiny.
5) How to Stop Destructive Eating Habits
Introduction: We all have a vague comprehension as to what healthy eating entails but for many, it may instantly sound like a diet of deprivation and boredom. Not so. Healthy eating can still be exciting and tasty, it just means that you reduce the amount of processed and junk food that you might have previously consumed and choose those foods that actually serve to fuel your body instead of laden it down with unnecessary fat and poor nutritional content. Check out the report for the healthy ways to eat starts from today.
You get five 3000+ word reports in each niche. That's over 15,000 words of fresh content that you can use to sell any way you like or give away to build your list.
Because each of these reports comes with master resell rights, you can do more than just apply the information contained in them to your own life. You can sell them over and over, helping others to improve their lives and helping your bottom line too!
Get your copy of the "Health and Self-Improvement eBooks Combo" today for ONLY $5.99!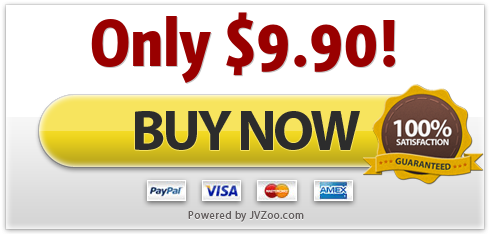 Product License: Master Resale Rights
Term and Conditions:
[YES] Can be sold
[YES] Can be used for personal use
[YES] Can be packaged with other products
[YES] Can modify the sales letter and put your name on it
[YES] Can be added into paid membership websites
[YES] Can be offered as a bonus
[YES] Can be used to build a list
[YES] Can print/publish offline
[YES] Can convey and sell Personal Use Rights/ Resale Rights/ Master Resale Rights
[NO] Can modify/change the main product
[NO] Can modify/change the graphics and ecover
[NO] Can be given away for free
[NO] Can be added to free membership websites
[NO] Can convey and sell Private Label Rights